Cancer is one of the commonest fatal ailments and better public awareness of the disease is the need of the hour. If cancer is diagnosed / detected at an early stage, the chances of a successful treatment are bright.

The state of the art HD (High Definition) PET-CT in the Department of Molecular Imaging in Superb MRI & SCAN Centre has the unique feature of having an exceptional resolution in the entire field of view making it possible to pick up even the smallest lesions.

PET-CT is not only for cancer detection, staging, treatment planning but has important applications in Heart, Brain & Infection imaging.

The Department of Molecular Imaging (PET-CT) at Superb MRI & SCAN Centre extends continued support to all the patients & their families, medical professionals, staff and our associate partners. I wholeheartedly commit to follow the ethical standards and provide quality Radiology & Molecular Imaging services.

It has always been my belief that corporate social responsibility should be an essential part of a business. We acknowledge our duty towards healthcare of senior citizens and the underprivileged.
The first "Time of Flight" PET-CT Scan
in Chandigarh.
Meet Our Team Mates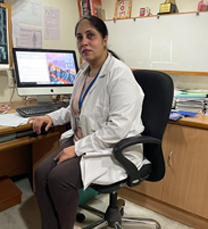 Dr.Tejinder Kaur
consultant radiologist
Dr. Syed Junaid
(nuclear medicine physician)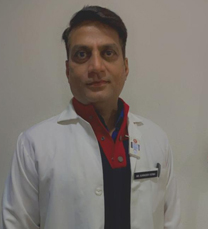 Surinder Verma
Bsc(Radiology ) Sr. TECHNOLOGIST CT/MRI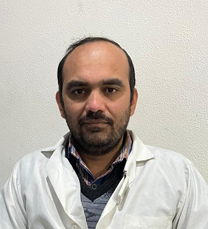 Rakesh Bharadwaj
Bsc (Radiology)Sr. MRI TECHNOLOGIST
Mr. Jaswinder Singh Mann
(PET-CT technician)
Ms. Ravneet Kaur
(Radiological Safety Officer (RSO))
Dr. Ramanpartap Singh
consultant radiologist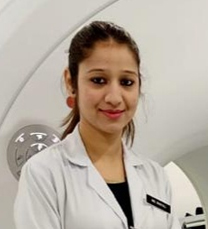 Shifali
BSc Radiodiagnosis

DR. GOURAV SHARMA
MD Radiodiagnosis (PGIMER)
FRCR (UK)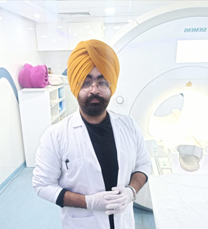 Amandeep Singh
Bsc(Radiology) Technologist